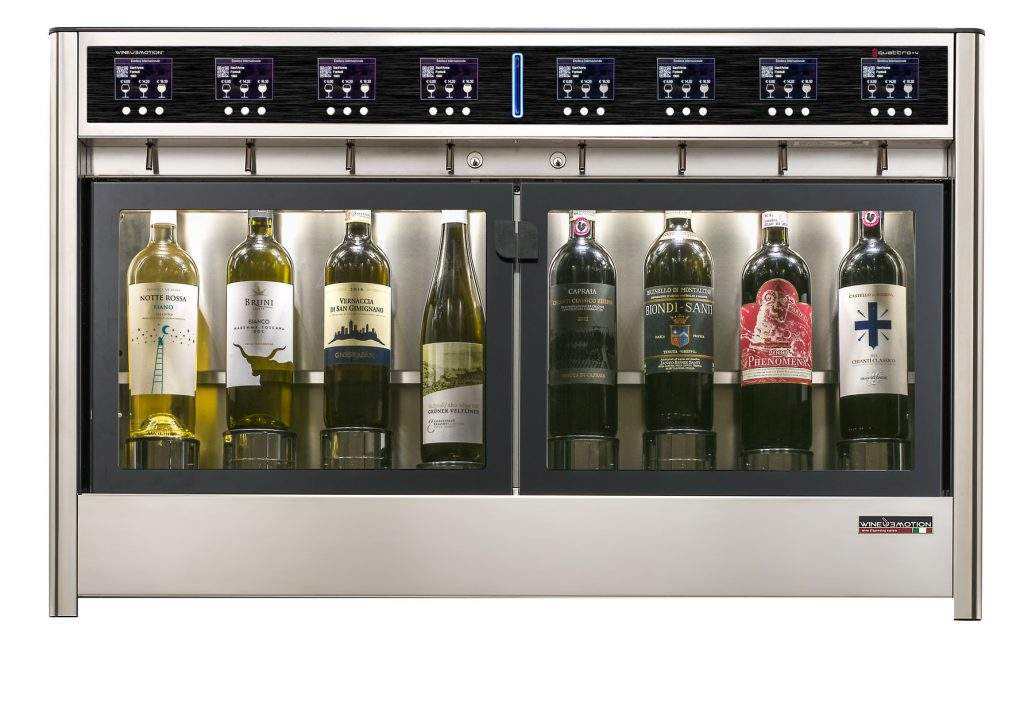 The Series 3 features a wide range of models that meet the many needs of our customers. All the models have in common the high quality level and the versatility of the solutions. Used in self-service mode, thanks to the useful software WineIdea.
The models of the Series 3 are available in the "Standard" version with removable polycarbonate door, and in the "Plus" version with a double door in magnetically-closed glass *.
* The Plus version is available for 6-and 8-bottle models.
8 bottle, single or double temperature wine dispenser and cooler.

The OTTO is designed with Italian styling to enhance any bar, restaurant or wine store. Sturdy construction makes the OTTO perfect for any commercial setting. Its classic lines and advanced features set the OTTO apart from similar commercial wine dispensers on the market. Owning a Wineemotion OTTO will enhance your wine sales and communicate to your customers the caliber of your wine program. As with all Wineemotion systems, the OTTO can be customized to match or elevate any décor and vision 8 Bottle Position.

Features
8 Bottle Positions
Room Temp, Refrigerated or double temperature
3 Volume Pour Control
High sensitivity button Control
Activated by Wine card and Barcode* reader.
High visibility polycarbonate door
LED Lighting – Optional Rgb (color) led system
Digital Display
Perfect integration with the Wineidea Software
Key Lock on Front Panel
ISOL- Plus
---

Models
| | |
| --- | --- |
| Otto Room temperature | Eight Bottles, room temperature with optional polycarbonate, high visibility door. |
| Otto | Eight Bottles, refrigerated with polycarbonate, high visibility door |
| 8 – Quattro +4 | Eight Bottles, double temperature with polycarbonate, high visibility door 4+4. |
| 8 Tre + 5 | Eight Bottles, double temperature with polycarbonate, high visibility door 3+5. |
Tech Specs
| | |
| --- | --- |
| WIDTH | 1001mm | 39,44in |
| HEIGHT | 632mm | 22,57in |
| DEPTH | 351mm | 13,83in |
| WEIGHT Contr Temp | 76kg | 167lbs |
---

Models
| | |
| --- | --- |
| 8 Otto Plus | Eight Bottles, refrigerated with glass magnetic double door |
| 8 Quattro + 4 Plus | Eight Bottles, double temperature with glass magnetic double door 4+4 |
| 8 Cinque + 3 Plus | Eight Bottles, double temperature with glass magnetic double door 3+5 |
Tech Specs
| | |
| --- | --- |
| WIDTH | 1001mm | 39,44in |
| HEIGHT | 632mm | 22,57in |
| DEPTH | 351mm | 13,83in |
| WEIGHT Contr Temp | 76kg | 167lbs |
Certifications
EU & WORLD 220VAC 50Hz
NSF 25
IEC 60335-1
IEC 60335-2-75
EC 60335-2-24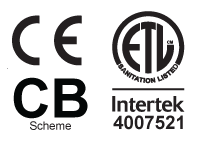 US & CANADA 110VAC 60Hz
NSF 25
UL 751
UL 541
CSA C22.2 #128