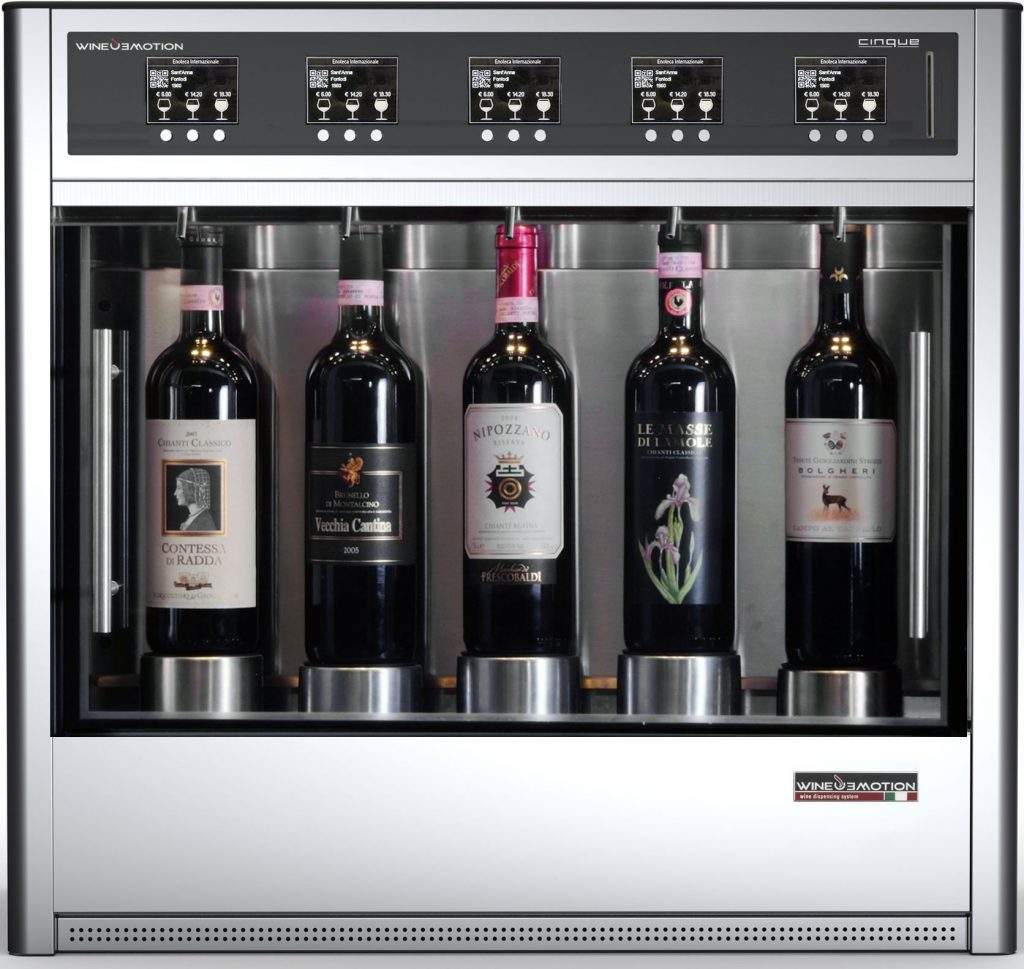 The Series 3 features a wide range of models that meet the many needs of our customers. All the models have in common the high quality level and the versatility of the solutions. Used in self-service mode, thanks to the useful software WineIdea.
The models of the Series 3 are available in the "Standard" version with removable polycarbonate door, and in the "Plus" version with a double door in magnetically-closed glass *.
* The Plus version is available for 6-and 8-bottle models.
5 bottle wine dispenser and cooler

The model CINQUE combines quality, design, elegance and quiet operation at the top of its class. This commercial wine distributor has a uniquely controlled climatic area and allows the placement of five bottles in a compact and space-saving design. The Wineemotion CINQUE is recommended for small installations such as Country Club or lounges.

Features
5 Bottles
Room temperature, refrigerated or double temperature
3 doses
High Sensitivity button control
Activated by the Wine card reader and Barcode*.
High Visibility Polycarbonate Door
LED Illumination-optional RGB (color) LED system
Digital Display
Seamless integration with Wineidea software
Front panel Key Lock
ISOL-Plus

---
Models
| | |
| --- | --- |
| Cinque Room Temperature | Five bottles, room temperature with optional polycarbonate door. |
| Cinque | Five bottles, refrigerated with polycarbonate door. |
| Cinque – Tre+2 | Five bottles, double temperature with single evaporator |
Tech Specs
| | |
| --- | --- |
| WIDTH | 677mm | 26,65in |
| HEIGHT | 632mm | 24,9in |
| DEPTH | 351mm | 13,83in |
| WEIGHT Room temp | 40kg | 77lbs |
| WEIGHT Controlled temp | 54kg | 119lbs |
Certifications
EU & WORLD 220VAC 50Hz
NSF 25
IEC 60335-1
IEC 60335-2-75
EC 60335-2-24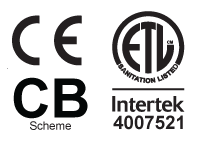 US & CANADA 110VAC 60Hz
NSF 25
UL 751
UL 541
CSA C22.2 #128